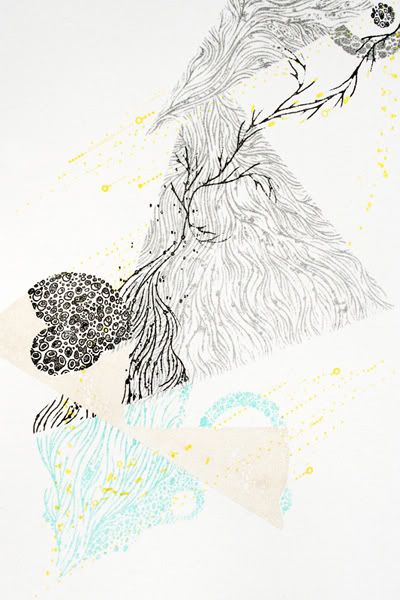 Rocks shape Water print, Series 1 (above)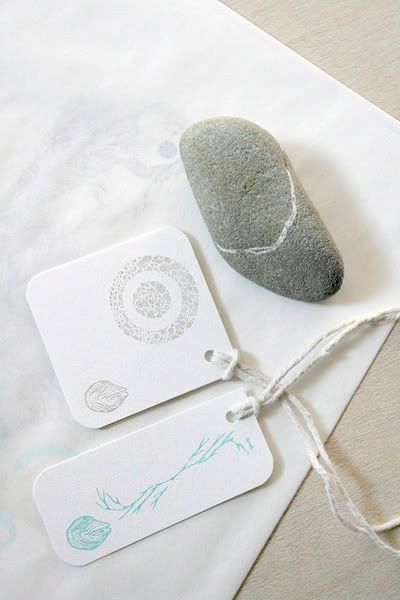 Free gift tags (above)




Wrapping for the prints (above and below)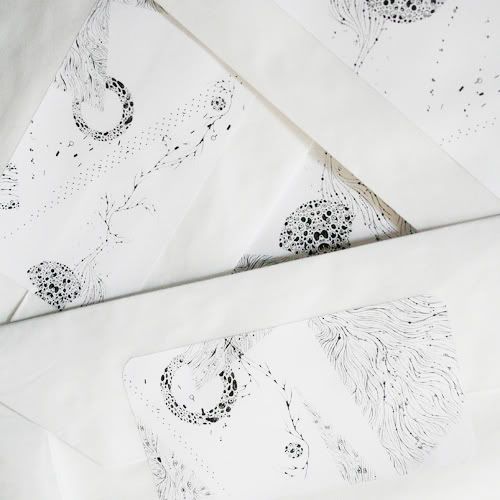 ---
Phew. Hehe ok I know it's been super super quiet around here but here is something to break the silence!
A couple of months ago I bought an old gocco on ebay and later (way later) plucked up the courage to put some batteries in it and create my first gocco print.
I started experimenting with sketches I drew that were inspired by the sea snail trails, intricate rock pools/formations and water reflections I saw at a beach in Sorrento (
here
,
here
,
here
and
here
).
I'm so used to working with endless amounts of colour so choosing just 4 colours was really a challenge, but an exciting one! The metallic aqua was this close to being pale blue and the whole yellow layer was very last minute (pretty much last second). Despite some of the problems (old bulbs... can I get an amen people?) I'm really happy how the print turned out in the end.
I also printed gift tags using the same screens I used for the print.
---
The first 30 prints will be shipped with 4 free gift tags (the remaining prints will have 2 free tags).
This gocco print is now available to purchase in my shop!