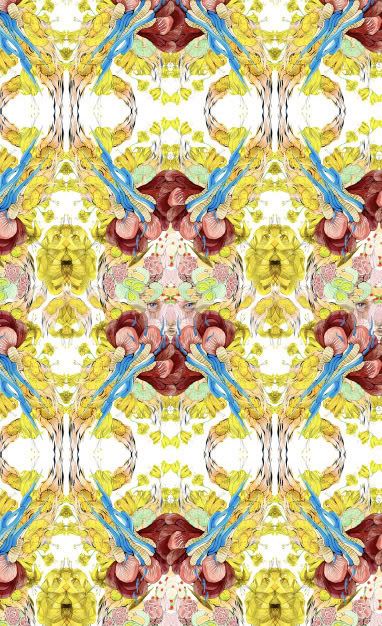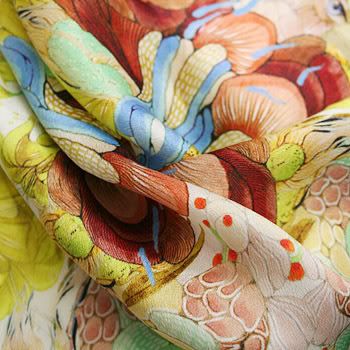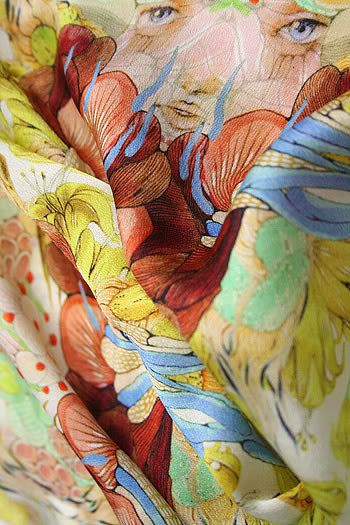 ---.
I'm going on a small roadtrip up to Lorne for a couple of days. I've gotta find some of the Polaroid film I stashed away so I can click at the beach to my heart's content! Anyway about the fabric pics...
Earlier this year I was commissioned by Australian fashion designer
Dhini
to create patterns for her Spring 2007 collection 'Song of the Drowned'. I adored working on this project and learnt a lot in the process (this being my first attempt at pattern design).
Had someone told me months before that my first commission as a graphic designer would be so much fun I would've turned to them and said in my best valley girl accent 'OMG, like
whatEVER
.'
You can see the full collection
here
, and watch video of the show
here.