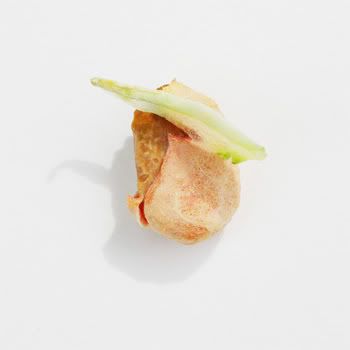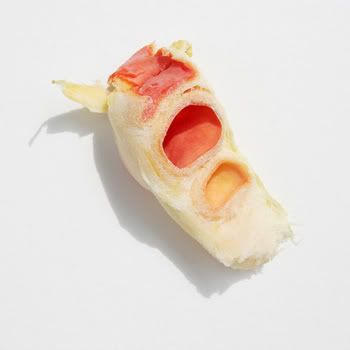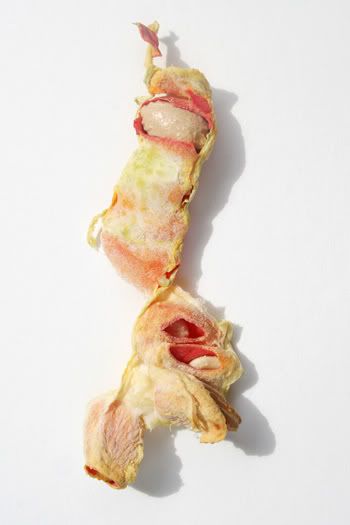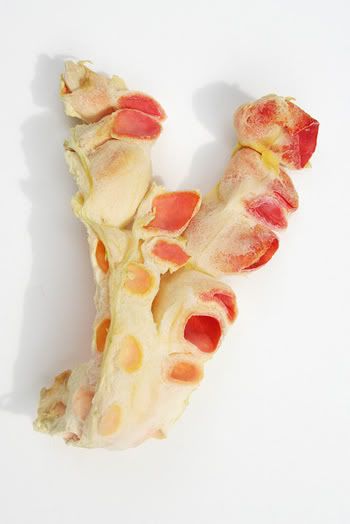 ---
Ampalaya seeds (I think in English it's called bitter melon?) that my dad is trying to dry before planting. After his lemon tree failed (somehow it got taken over by mum's tomato plant) I think he's really determined to make something of his own work in the garden. The colour is exactly how they look in real life (I barely played with these on Photoshop) and as they dry the fleshy salmon skin turns deep blood red.
---
I'm spending easter holidays in Tasmania so, there's a fair bit of quick packing to do, but I just wanted to thank everyone for all the lovely comments here and on flickr about my prints. Special thanks goes out to sweet Maditi for her very helpful advice! :)
---
Things that have inspired me this/last week...
Charming (and slightly frightening) old Japanese toy designs
via
Bibliodyssey
BibliOdyssey: Amazing Archival Images from the Internet
also via
Bibliodyssey
Nocturne
, stunning prints of shadow and light that lurks in the night by
Ah-yi
Elka I
,
Elka II
, mind-blowing colour and composition by
Michelle Armas
via
The Shiny Squirrel
Staircase bookcase
via
lovely Vic...
the plaidaholic!